Is your farewell just around the corner? Are you excited about dressing up in a saree? You are waiting to doll up and upload pictures on Instagram.
The saree is one of the most common attires to be worn in any farewell, be it school or college.
But you are confused about choosing the type of saree and the fabric of the saree.
What style will suit me or which colour to go for? How do accessories for the saree look their best?
But you need not worry because we are here to solve all your queries regarding dressing up for a farewell party saree in college or school or some other function.
We will start with the basics of how to choose a saree and dress up in the best possible way.
I am confident that by the end of this blog, you will be an expert in selecting an appropriate farewell outfit. So without any further ado, let's just dive into it.
How Do I Choose a Saree For Farewell?
Here are the following pointers to keep in mind while selecting your farewell sarees:

We have grown up seeing our mom wear sarees on a daily basis.
So what better than our mom's wardrobe to pick our sarees for farewell party? While choosing a saree, drape it around your body and see how it looks on your body.
Wearing the old saree of our mom as our farewell party saree is a safe option because it has been worn multiple times and washed too, so it is easier to manage than a brand new saree.
2. If you are confused about what material to go with for farewell saree ideas. Go for lighter fabrics like georgette or chiffon.
You can also go for some specific types of cotton sarees. If the function is about to commence in winter, go for some lightweight silk sarees.
You can also go for poly-blend sarees as they are lightweight. Crepe is one material that is really in style these days among ladies.
How To Wear a Saree Quickly?
In this digital age, it is straightforward to wear a saree by just watching any YouTube video online. That will guide you step-by-step on how to drape a saree properly.
7 Best Saree Ideas for Farewell
Now that we have given a rough idea about choosing a sarees for farewell party. 
Here is the list of our favorite sarees for the farewell party.
Crepe Saree
A crepe is a lightweight fabric that is crinkled and has a rough surface.
It is very fashionable these days due to its lightweight design and distinctive pattern.
You can wear any plain crepe saree with a boat-neck blouse. It will look stunning along with a watch and minimal makeup.
Black Saree
A black saree is a great farewell saree ideas. Because you can never go wrong with it.
If you have less time on hand, go for a black saree and accessories it with a piece of gold jewellery.
Half-Half Saree
It is a great option to opt for a two-colored pattern saree featuring half in one color and the other half in another.
You can go for combinations like red and black, grey and orange, pink and green, beige and off-white, etc.
Pink Saree
A simple pink saree is a very safe and pretty option for a newbie trying out a saree. Wear it with simple jewellery and minimal makeup.
Add a silver clutch to your outfit. You can wear a matching blouse and a silver blouse too.
Must-Have Patti Saree
It gives a very rich and classy look. It is just an apt saree if you want to look aesthetic.
You can prefer an off-white saree with gotta-patti work. Pair the saree with a silver blouse.
Ready-Made Saree
If you have less time and cannot think of how to style yourself for farewell, Go for an easy-to-drape saree.
They come with a matching blouse. You can wear minimal earrings and a watch and add a clutch to complete the entire look.
Chiffon Saree
It is a very lightweight fabric. You can wear a simple chiffon saree with a minimal border and pair it up with a statement blouse. It is a great sarees for farewell option.
Here Are a Few Options Inspired by Bollywood Movies:
Deepika Padukone's Famous Blue Saree from Yeh Jawani Hai Deewani
Pair up a blue saree with a black blouse. You can go a little conservative with the blouse as you are carrying it to your educational places. This blue sarees for farewell is a great option.
Priyanka Chopra's Saree in Dostana
If you are pairing up a plain saree with a shimmery blouse, you can take inspiration and opt for blouses that you are comfortable with. This combination looks classy.
Kareena Kapoor's Saree in 3 Idiots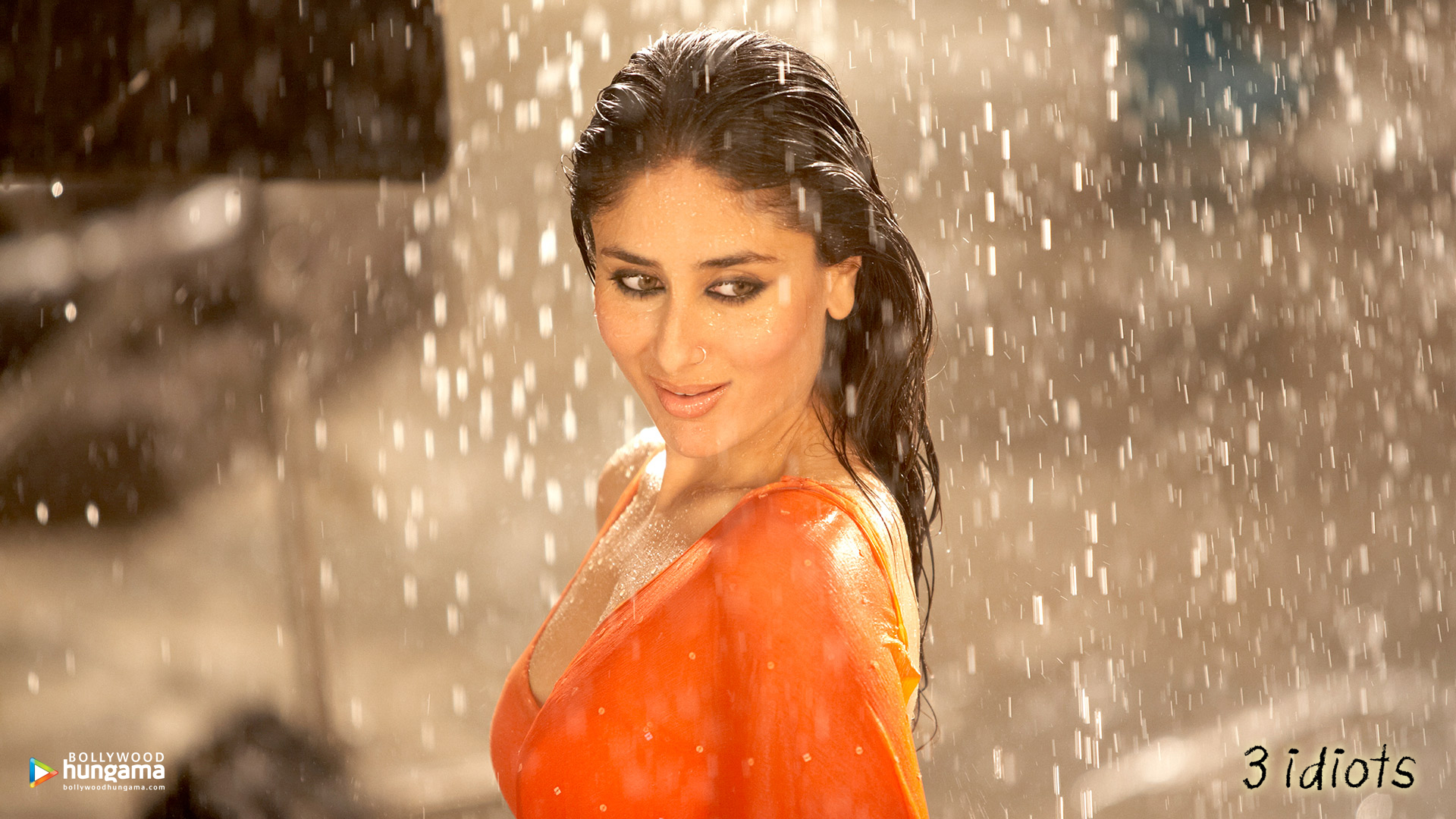 Wear an orange plain saree with any style of blouse that you are comfortable with. A plain saree is easy to style and lightweight.
Conclusion
The key here for getting ready for your farewell party is to choose your comfort by trying out different options.
Never forget to wear heels with a saree. Always accessories with watches and bangles. A blouse should be your comfort choice.
Make sure the saree is draped in a way that has no wrinkles on the pleats. Never forget to add a black bindi.
FAQ 
Which Fabric Should You Prefer For Your Farewell Sarees?
Ans: A light saree, such as georgette or chiffon.
What Colours Should You Prefer For Your Farewell?
Ans: Any color, but primarily black or pink.
From Where Can You Select Your Farewell Saree?
Ans: Your mom's wardrobe, but you can also buy it.
What Footwear To Wear Along with Sarees?
Ans: Wear heels at all times.
Which Type of Saree Should I Prefer?
Ans: Wear a plain saree with a contrasting blouse.
Related Post :