Korean fashion has been making waves in the fashion world in recent years.
From K-Pop fashion trends to the street style fashion scene, Korean fashion has been taking over with its unique and distinct style.
Korean clothing brands have been gaining recognition for their innovative designs, quality materials, and attention to detail.
These brands have been able to create a distinct identity for themselves, which has allowed them to stand out in the crowded fashion industry.
To help you out, we have curated a list of the best Korean clothing brands in India. Keep reading, and you will be sure to find something you like!
Our Top Picks
How Do We Choose the Best Korean Clothing Brands for You?
Korean brands have become a go-to for many fashion enthusiasts, thanks to their quality, style, and affordability.
If you're looking to add some Korean flair to your wardrobe, here are some tips on how to choose the best Korean clothing brands.
Material
One of the most important factors to consider when choosing Korean clothing brands is the quality of materials used in the manufacturing process.
Korean brands are known for using high-quality fabrics, such as cotton, silk, and wool. Korean clothes not only look great but also feel comfortable.
Personal Style
Korean fashion is known for its eclectic mix of styles, from preppy to edgy to feminine.
Before choosing a brand, consider your personal style and the types of clothes you usually wear. Look for a brand that aligns with your taste and preferences.
Unique Designs
One of the things that make Korean clothing brands stand out is their unique designs. From bold patterns to unexpected silhouettes, Korean fashion is all about making a statement.
Look for brands that offer something different and unique rather than just following the latest trends.
Sizing
Before making a purchase, we recommend that you check the brand's size chart to ensure a proper fit.
Additionally, we recommend that you read reviews from other customers to see if the brand's sizing runs true to size or if you need to size up or down.
List of 10 Best Korean Clothing Brands in India
Aahwan
Aahwan is a clothing brand that focuses on creating elegant and timeless pieces for modern women.
The brand takes inspiration from Korean culture and incorporates it into their designs to create a unique aesthetic that sets them apart from other brands.
From flowy dresses to tailored blouses and trousers, each piece is crafted with precision and attention to detail.
Why We Picked Aahwan Women's & Girls' High Waist Korean Baggy Pants?
If you're looking to add some Korean-inspired pieces to your wardrobe, Aahwan is definitely a brand to check out.
This pant features a timeless design that you can were to any occasion.
Whether you're enjoying a casual day out or going to a formal event, these pants can be paired to suit your ensemble.
The Korhean Store
The Korhean Store offers a range of clothing items for men and women, including t-shirts, hoodies, jackets, and pants.
Their designs are inspired by Korean streetwear culture, which is known for its bold graphics and vibrant colours.
Additionally, many of their clothing items feature Korean characters or phrases, which add an extra element of authenticity to the brand.
Why We Picked The Korhean Store J-Hope ON The Street Cool Black T-Shirt?
The Korhean Store is a great option for anyone looking to add some Korean fashion to their wardrobe. This cool black t-shirt is perfect for lounging as it is stylish, high-quality, and affordable. Plus, shopping through Amazon makes it easy and convenient to get your hands on it. So why not try and see what Korean fashion has to offer?
Mizago
Mizago is an upcoming fashion brand that offers a wide range of clothing options for women, with unique designs and high-quality materials.
This clothing brand focuses on modern and trendy designs that are inspired by the fashion trends from Korea.
You can find clothing pieces that are both stylish and functional and that cater to a variety of different tastes and preferences.
Why We Picked Mizago Women's Top?
Shopping from Mizago is a great option for those who want to stay on top of the latest fashion trends.
The bell sleeves look cute and casual, but can also be paired with formal attire for various occasions.
With its unique design, high-quality material, and affordable price, this top is definitely worth checking out.
Zilcon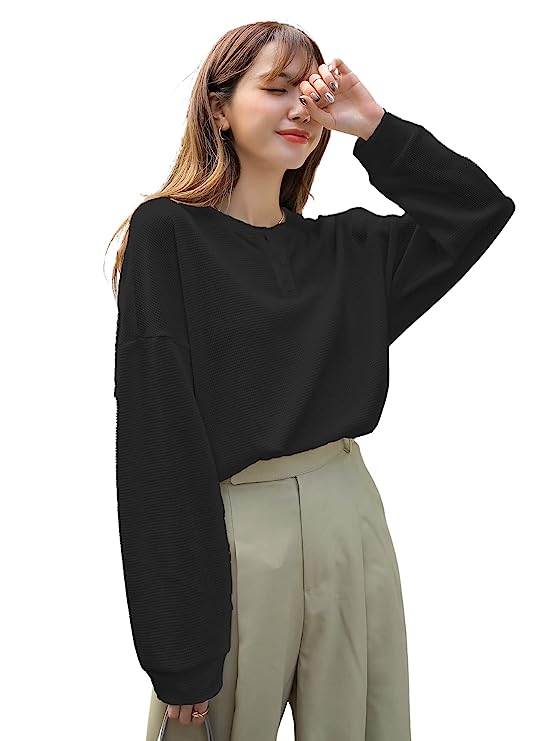 This clothing brand offers a wide range of products, from trendy streetwear to elegant pieces inspired by Korean fashion.
Their designs are innovative, and their attention to detail is impeccable.
The brand's clothing is made with high-quality materials that are both durable and comfortable to wear.
Why We Picked Women's Waffle (Cotton) Long Sleeve Top?
This clothing brand is a must-try for anyone looking to add some stylish pieces to their wardrobe.
You can pair this top with wide-leg jeans and chunky sneakers for a casual look.
Add a pretty tote bag, and you will be good to go. So, go ahead and browse their collection today and find your next favourite outfit!
Milkyway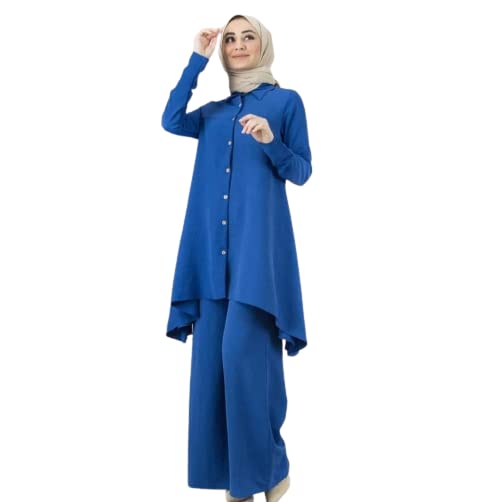 Milkyway's clothing collections are known for their modern and minimalist designs.
This brand offers a wide range of clothing items, including shirts, dresses, skirts, pants, and outerwear.
Each piece is carefully crafted to fit and flatter the wearer's body, creating a stylish and comfortable look.
Why We Picked Milkyway Women Winter Fleece Hoodie Jacket?
Milkyway is a clothing brand that offers contemporary fashion items for women.
This fleece sweater will keep you warm while providing a stylish look With its modern and minimalist designs, high-quality materials, and affordable prices, this sweater is sure to turn heads around.
If you're searching for some stylish and comfortable clothing, Milkyway is definitely worth checking out.
Kooding
Kooding is an online brand that specialises in Korean fashion. From stylish dresses to trendy accessories, they offer a wide range of clothing options for men and women.
Whether you're looking for something comfortable and casual or chic and sophisticated, you're sure to find something that suits your taste.
Baesic World
Baesic World is a global fashion brand that offers a diverse range of clothing for both men and women.
The website features an extensive collection of Korean-inspired shirts for men that showcase the latest fashion trends in Korea.
What sets Baesic World apart is the high quality of its products and the affordable prices, making it accessible to a wide range of customers.
Street Style Store
StreetStyleStore is an upcoming brand that is a hub for the latest Korean fashion trends, offering a wide range of clothes for men and women.
From comfortable and stylish t-shirts to trendy dresses and skirts, it has something for everyone.
The clothing options are not only trendy but also affordable, making it easy for customers to get the latest fashion trends without breaking the bank.
YesStyle
You can tap into the most recent Korean fashion trends with YesStyle.
Their extensive selection of Korean outfit basics includes casual tees, slim jeans, pullover sweaters, harem pants and more.
YesStyle is the go-to brand for Korean clothing online, whether you're seeking K-pop fashion trends or edgy Korean streetwear.
Chuu
From bold prints to feminine frills, Chuu is a Korean clothing brand that has something for everyone.
This brand offers a wide selection of clothing and accessories, making it easy to find the perfect outfit for any occasion.
Final Word
With the rise of K-Pop and Korean dramas, Korean fashion has become more popular than ever, with many people around the world looking to Korea for fashion inspiration.
The best brands in India offering Korean fashion include Aahwan, The Korhean Store, and Mizago. Let us know which brand turned out to be your favourite!
FAQs
What Do Most Korean Girls Wear?
Hanbok is a traditional Korean outfit that is also highly fashionable nowadays.
Hanbok has been modernised by Koreans and is often seen on the streets and in the music videos of well-known K-pop stars.
Is Korean Fashion a Trend?
Modern Korean fashion is really popular. Comfort and flexibility are the focus of the major fashion trends in Korea.
Why do Koreans Wear Loose Clothes?
Korean women like wearing clothing that is big enough to cover their shapes, which is characteristic of Korean-style apparel.
This goes for shirts, jackets, trousers and skirts. They are particularly well-liked casual wear that emphasises maximum comfort, and they can even be found as sweater dresses.
What Type of Fashion is K-pop?
K-pop fashion is a culture that distinguishes itself via its ability to incorporate many musical and dance styles.
K-pop fashion stars are renowned for fusing luxury with streetwear and dressing in ways that have been influenced by several decades, whether they are on stage or the red carpet.
What is K-Style Clothing?
K-fashion style places a strong emphasis on combining several kinds of clothing to create one's unique look.
For instance, Korean guys often wear white T-shirts that are more casual, a blazer, and formal trousers. This outfit is referred to as the boyfriend style.
South korean clothing brands currently blowing up. Here are the korean clothing brands in india that you should be watching in 2023. Read and shop korean fashion brands online.