Women look stunning in heels. Whether going to the office, a party or any occasion, a pair of heels can elevate your look.
However, people are often worried about the discomfort of wearing heels.
It's true that heels are not as good as sneakers when it comes to comfort, but they can be comfortable enough to wear regularly if you choose them wisely.
When purchasing heels, keep in mind that different brands have varied sizes.
Unless you've already bought from a specific brand, try on a shoe first to determine whether it's your size and the proper fit.
High heels must fit tightly and securely around the foot because loose heels might cause your foot to slide and lose your balance.
Shoes must also have ample room for your toes, or they will undoubtedly cause pain and discomfort.
Padding and cushioning are other factors to consider that can make wearing a pair of heels much more comfortable.
List of Top 10 Heels Brands in India
Clarks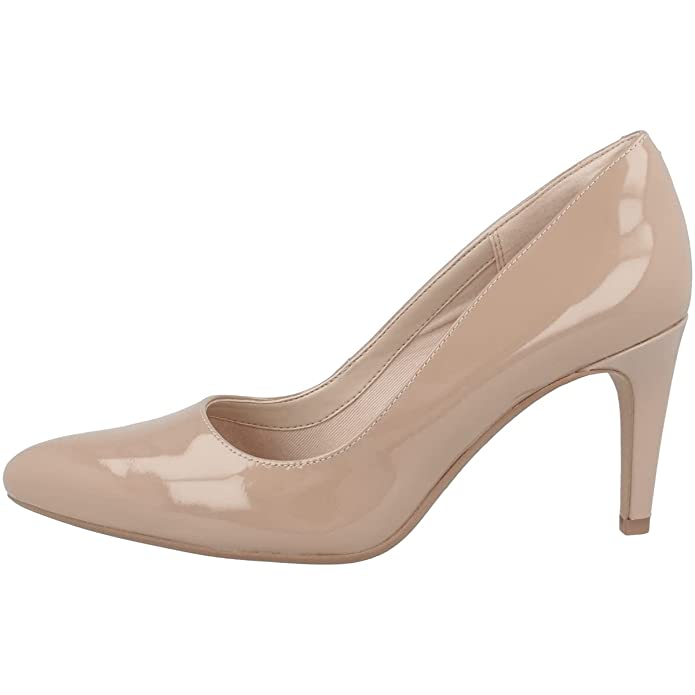 Clarks is a British shoe manufacturer company founded in 1825 by Cyrus Clark.
It is a well-known shoe brand in India that offers a diverse selection of casual footwear and shoes.
The company has evolved into a leading name for men's and women's shoes in India.
Clarks offers a wide range of shoes, sandals, boots, and sneakers for men and women.
Khadim's
Khadim India Limited is a Kolkata-based Indian footwear company founded in 1981 by Satya Prasad Roy Burman.
It has since grown to become one of India's most prominent fashion footwear businesses.
This shoe brand caters to both men's and women's footwear fashion with its unique aesthetics and strategies.
It offers a wide variety of footwear in a reasonable price range.
Bata
Bata corporation is a Switzerland-headquartered Czech footwear and fashion accessories manufacturing company founded in 1894.
It is one of the best and most trusted shoe brands in India. It entered the Indian market in 1931, and since then, it is popular among Indian families.
Bata offers the best quality shoes, slippers, high heels shoes for girls, and more with a value-for-money approach.
The speciality of bata shoes is that it is very comfortable to wear.
Mochi
Mochi is a Bengaluru-based Indian footwear and leather accessories brand founded in 2000.
It offers a variety of sandals, wallets, belts, and high heels shoes for girls.
The brand has 150+ outlets in 50+ cities across India.
Footwear by Mochi is comfortable, stylish, and it offers a range of footwear for different occasions.
Hush Puppies
Hush Puppies is a Michigan-headquartered division of American footwear manufacturer Wolverine Worldwide.
The brand has its existence in 120 countries. Hush Puppies offers a wide range of boots, casual shoes, dress shoes, and heel shoes for girls.
Bata India Limited owns the marketing right of American Footwear Brand Hush Puppies across India in a retail expansion program.
Liberty
Liberty is a Haryana-based Indian shoe manufacturer company founded in 1954 by Purshotam Das Gupta, Dharam Pal Gupta, and Rajkumar Bansal under the name of Pal Boot House.
It has 6 shoe manufacturing units, 350 exclusive showrooms, and 6000 multi-brand outlets with a presence in 25 countries.
Liberty offers girls high heel shoes and a range of footwear products for men and women.
Metro
Metro is a Mumbai-headquartered Indian multi-brand footwear chain founded in 1977 by Malik Tejani.
It offers a range of heel shoes, sneakers, boots, and other footwear accessories for both men and women.
Metro Shoes has a network of 500+ showrooms at 130+ tier-II cities in India.
Marc Lorie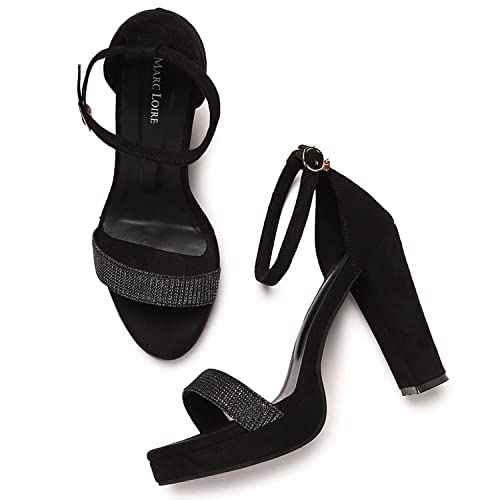 Marc Lorie is an Indian fashion brand founded by Arvind Kamboj and Jitin Goyal in 2014.
It offers a large variety of women's fashion products under the apparel and footwear category.
Marc Lorie offers the best heel shoes, sandals, boots, innerwear, casual apparel, swimwear and more.
It offers delivery across India and is available on all major shopping platforms.
DICY
DICY is an Indian shoe brand that offers good quality sandals, sneakers, flip-flops, heel shoes for girls and various types of slippers and shoes for men.
The brand offers a wide collection of footwear in modern designs for the youth.
CANVI
CANVI is a shoe brand that offers comfortable and stylish leather shoes, slippers, and heel shoes for girls.
The brand reflects youth spirit with its wide variety of footwear made with the best quality materials and contemporary designs.
CANVI offers ultra-comfortable footwear in an affordable price range.
Best Heels Brands in India With Value Rundown
| | |
| --- | --- |
| Brand | Price* |
| Clarks | Starting at Rs 1900 |
| Khadim's | Starting at Rs 499 |
| Bata | Starting at Rs 734 |
| Mochi | Starting at Rs 1346 |
| Hush Puppies | Starting at Rs 2999 |
| Liberty | Starting at Rs 1498 |
| Metro | Starting at Rs 1745 |
| Marc Lorie | Starting at Rs 999 |
| DICY | Starting at Rs 440 |
| CANVI | Starting at Rs 499 |
* Prices are subject to change
FAQs
Which Heel Brand Name is Best?
The very best heel brand name is Clarks, which supplies the best top quality heels for women.
Which Brand Name Has The Most Comfortable Heels?
There are numerous brand names that supply comfortable heels. Check out the article to find several of the comfiest heel brands in India.
Which Brand Name of Shoes is The Most Effective?
Shoes used by Bata, Freedom, Hush Puppies, as well as Mochi are best.
Which is The Very Best Site To Get Heels?
Heels are offered on all significant purchasing platforms. Amazon.com, Flipkart, Myntra, and also AJIO are a few of the best sites to purchase heels.
Which Kind of Heels is Most Comfortable?
Kitten heels are most comfortable to use.
Related Post :