Today, Bangladesh is home to more than a hundred prominent apparel and accessory companies that are on par with the best in the global fashion sector in terms of quality.
The nation's export of garments grew in both conventional and unconventional markets.
A sizeable portion of Bangladesh's annual income comes from the garment sector.
In order to satisfy the expanding demands of Bangladesh's apparel industry, many designer businesses have emerged.
Bangladeshi people are becoming more more fashion savvy as time goes by.
Therefore, today's topic will be the top 10 clothing brands in Bangladesh.
Aarong
Aarong was started in 1978 by BRAC's director, Fazle Hasan Abed. Currently, Tamara Hasan Abed oversees BRAC Enterprises as managing director.
To preserve the original culture, traditions, crafts, and trends as well as to support and encourage rural artists, the name Aarong, which translates to "village fair," was invented.
One of the top Bengali ethnic and traditional clothing brands is Aarong, which operates a chain of department stores selling a wide range of products, including traditional and western clothing, Fotua, Panjabi-pajamas, Lungi shirts, kids' items, bags, handicrafts, Sarees, Salwar-Kamizes, scarves, Dupattas, ceramics, jewellery, fabrics, non-textile crafts, household accessories, Kathas, Nok
Ecstasy
Bangladeshi fashion house Ecstasy is well-known, and because to its collection's cutting-edge style, young people in the nation love it.
Ecstasy, which Tanjim Haque founded in 1997, has grown quickly to become one of the leading fashion merchants in the nation.
Traditional and western clothing, jewellery, handmade items, perfume, shoes, and purses are all available at Ecstasy.
Also available are light party clothing and elegant kameezes with intricate cutwork, embroidery, and sequins.
For males, though, the denim segment is a must-have. Additionally, they have 19 locations across the nation.
Cats Eye
Monsoon Rain and Unlimited, two apparel firms, are in charge of Cats Eye. Cats Eye was started in 1980 by Saeed Siddiqui Rumi and Ashrafun Siddiqui Dora.
Cats Eye initially ran its business out of a tiny Green Super Market store that offered everything from candies to decorations.
Men's and women's clothing such shirts, slacks, Panjabis, jeans, Salwar Kameezes, shoes, Polo shirts, round necks, and other stylish accessories are among Cats Eye's most well-known products.
In an effort to meet the demand for elegant casual menswear, Cats Eye introduced another line of men's clothing in 1998 under the moniker Cats Eye Unlimited.
Recently, Cats Eye also debuted a collection of women's clothing, footwear, and silver jewellery.
Yellow
Beximco owns Yellow, one of the hottest clothing labels. Yellow was formed in 2004 by Salman F. Rahman.
They operate 19 locations, 15 of which are in Bangladesh and 4 in Pakistan. Additionally, they offer round-the-clock online support.
The main Yellow branches are situated in Chittagong, Jamuna Future Park, and Bashundhara City Complex.
T-shirts, half-sleeves, long sleeves, jeans, Panjabis, and a variety of other clothing items are available.
It also has a fantastic collection of sarees, kameezes, hijabs, t-shirts, trousers, etc. for women.
Le Reve
Le Reve is a division of REVE Tex Ltd, a business under the REVE Group. Le Reve's CEO and one of its founding members is Monnujan Nargis.
Children, ladies, and men can all find cheap apparel at Le Reve.
Men have access to a wide selection of formal, casual, and comfortable clothing options, including shirts, t-shirts, polo shirts, jeans, trousers, Panjabis, suits, blazers, pyjamas, waistcoats, lungis, tupis, and trendy accessories like eyeglasses and wristwatches.
Their women's clothing line includes sarees, bottom wear, western and fusion clothing, ethnic clothing, footwear, personal care items, and fashionable accessories.
Richman
One of the most well-known menswear companies, Richman, was established in 2003 and is a division of Lubnan Trade Consortium Limited.
This esteemed apparel company's founder is Mr. Mohammad Junaid. The company's most well-liked formal and informal product lines include polo shirts, denim, and relaxed pants.
Other highly sought-after pieces include the Richman Panjabi collection, accessories, and blazers.
Additionally, their shops provide trendy items like face masks, wallets, wristwatches, ties, belts, and belt buckles.
Richman now has 47 easily accessible locations in Dhaka and other significant cities.
Anjan's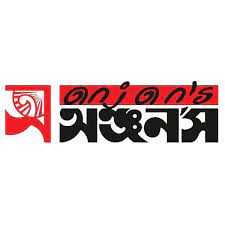 One of the few fashion houses in Bangladesh known for producing high-end traditional apparel is Anjan.
In 1994, Shaheen Ahmed launched Anjan's and started his career in the apparel industry.
Anjan also provides Hometex, which is only available in Anjan's showrooms, along with clothes for men, women, and children.
Sarees, salwar kameezes, kurtis, panjabis, fotuas, shirts, and children's clothing are all part of their fashion collection.
Anjan wears clothing that is all constructed of fine materials and has elegant patterns. They have 23 locations across the nation.
Sailor
Sailor, a lifestyle brand that was introduced in 2015, is among the most well-known and fashionable in Bangladesh.
At Sailor, Md. Shihab Uddin serves as CEO. The parent company of Sailor is Epyllion Group, a well-known enterprise in Bangladesh's textile and apparel sectors.
Sailor is a well-known fashion clothing brands in bangladesh thanks to its unique design and extensive product line.
They provide fashionable apparel and accessories for individuals of all ages who believe that their unique sense of fashion and style sets them apart.
Dorjibari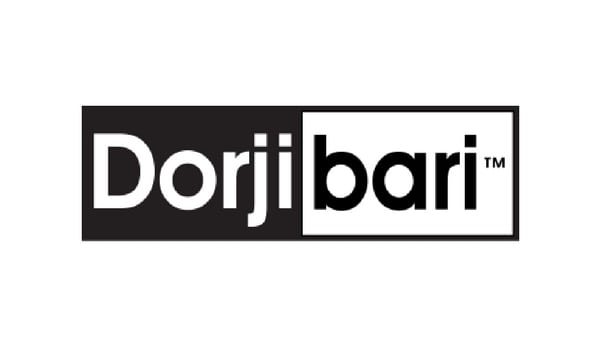 The renowned casual clothes brand Dorjibari was launched in 2007 by Falzur Rahman.
Incorporated under the name Hejal in 2003, Dorjibari quickly developed into one of Bangladesh's leading textile clothing brands in Bangladesh.
Their attire combines elements from eastern and western civilizations. And among teens, this set started a new trend.
They strive to produce a wide range of goods and options for clients of various ages, situations, and tastes.
They are currently one of the major companies in the fabric industry.
Klubhaus
Royana Hossain established the Dekko Isho Group division Klubhaus in 2018.
The apparel line focuses on fusing designs from traditional Bengali and international fashion.
Customers can thus take advantage of a totally distinctive fashion experience that is applicable both locally and internationally.
Every item of apparel made by this company is intended to be sophisticated and fashionable.
Men's clothing from the fashion brand combines western and traditional styles.
They wear Panjabis, Fotuas, and waistcoats as part of their traditional attire.
While formal and informal shirts, blazers and suits, polo shirts, t-shirts, jeans, men's sleepwear, and casual pants are among the items of clothing worn by western men.
Final Thoughts
Bangladesh's fashion sector is, in fact, quite young and is currently only starting to pick up steam.
In addition to the aforementioned names, there are several great fashion stores supported by gifted artists that are only now starting to take off.
These companies are revolutionizing the fashion business.
And these clothing brands in Bangladesh will keep expanding as long as there is a demand.
Related Post :